kapn*net technology services inc.
Latest posts
Privacy reviews of video conferencing apps
-
Mozilla is a significant and credible source for privacy reviews. As they put it themselves, the Mozilla Foundation "is a global non-profit dedicated to putting you in control of your online experience and shaping the future of the web for the public good."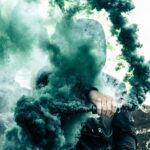 Defusing a Zoom-bomb
-
"Zoom-bombing" and other teleconferencing security problems have had a lot of the press since the first splash of excitement about the uses of these technologies in times of physical isolation like we are now living through. The name is really a misnomer, though that is somewhat understandable as it first became common on the Zoom […]
---
Services
kapn*net Technology Services Inc is a full service family business IT firm with a focus on small and medium sized business and non-profits.
We provide a wide range of services with a focus on full-service systems administration. We want to take on the technical aspects of your organization so you can focus on the work you do. Our primary focus is Toronto clients who are looking for a long term partner to manage their technology needs.
We prioritize security and simplicity in all our work. We particularly focus on the following areas, but with over 30 years in the sector, we can address nearly any technical need for small and medium sized organizations.
Strategy and long term planning
Hardware consultation, purchasing, & support
Software consultation, purchasing, & support
IP Phone setup & support
Website hosting & support
Website design
WordPress support
Microsoft Office 365, migration & support
Google Suite setup, migration & support
Zoom, Teams, Google Meet, and other virtual meeting software support
CiviCRM, opensource in house CRM software, setup & support
Nextcloud, in house cloud storage, set up & support