ZeroTier for work networks
UPDATE 2022: Not sure if this is still a problem and may not even be a good idea. YMMV
---
Some of our clients have experienced difficulties with accessing files from shares on their office servers when connecting over ZeroTier. This is somewhat of a hidden problem, as Windows networking 'cleverness' can keep it working for a little while before it breaks. This also pertains to any server-client relationships that usually happen over the local network.
The steps are pretty simple, but have to be done in some of the "maintenance hallways" of Windows.
Step 1 – Search for and open control panel.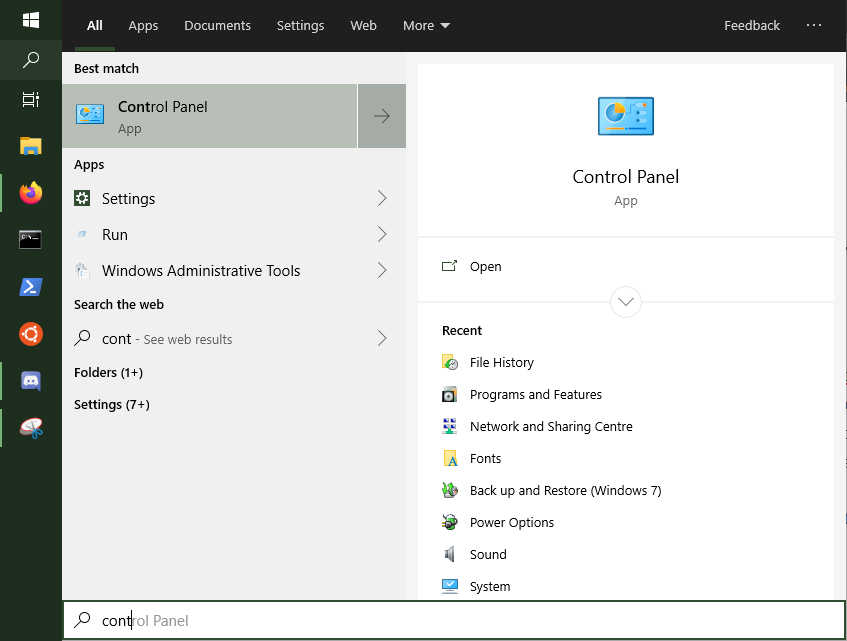 Step 2 – Open Network and Internet.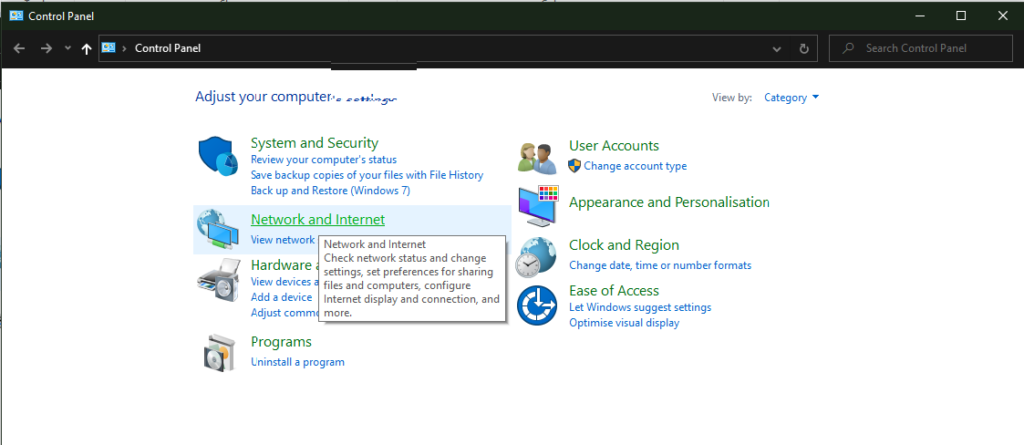 Step 3 – Open Network and Sharing.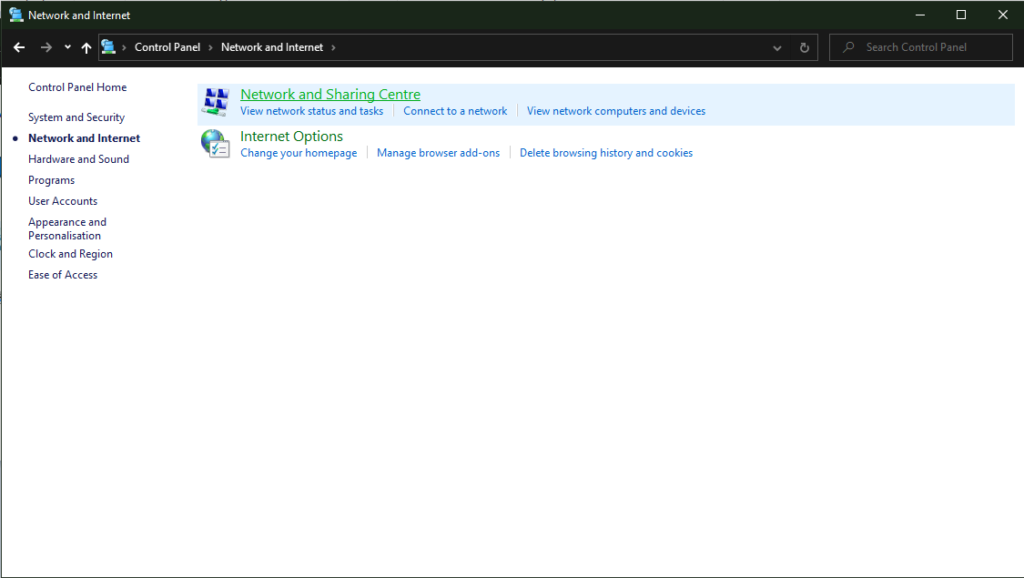 Step 4 – Click change adapter settings.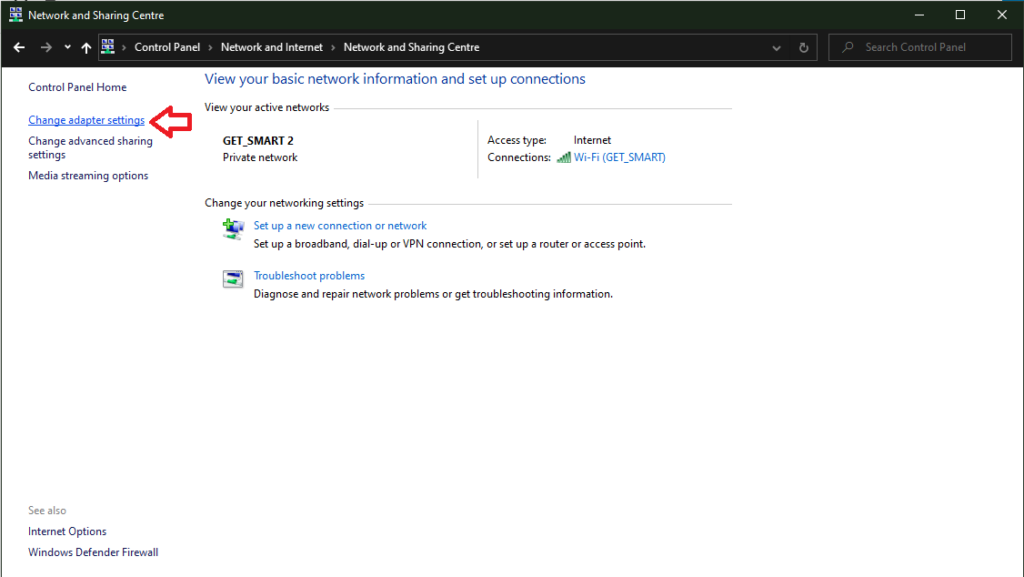 Step 5 – Right click your ZeroTier adapter and select Properties.

Step 6 – Click on Internet Protocol Version 4 (not on the tick-box) so that it's highlighted in blue. Then click on properties.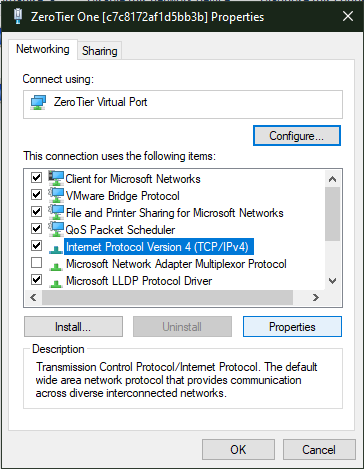 Step 7 – Enter the ZeroTier IP address of the DNS server.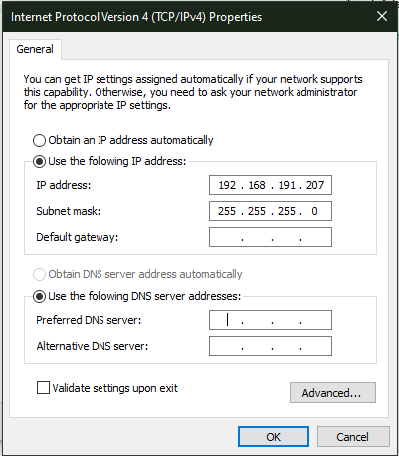 Then click OK. You should be done now, but there are a few other things at play that didn't come up in our testing.
Note that though in recent versions of ZeroTier there seems to be a box in network configuration to turn on DNS, it didn't seem to achieve much.