Adding a New School Board to CESBA OSIT
Log into the CESBA OSIT site, then navigate to Submissions>School Board. There you will be presented with the page below.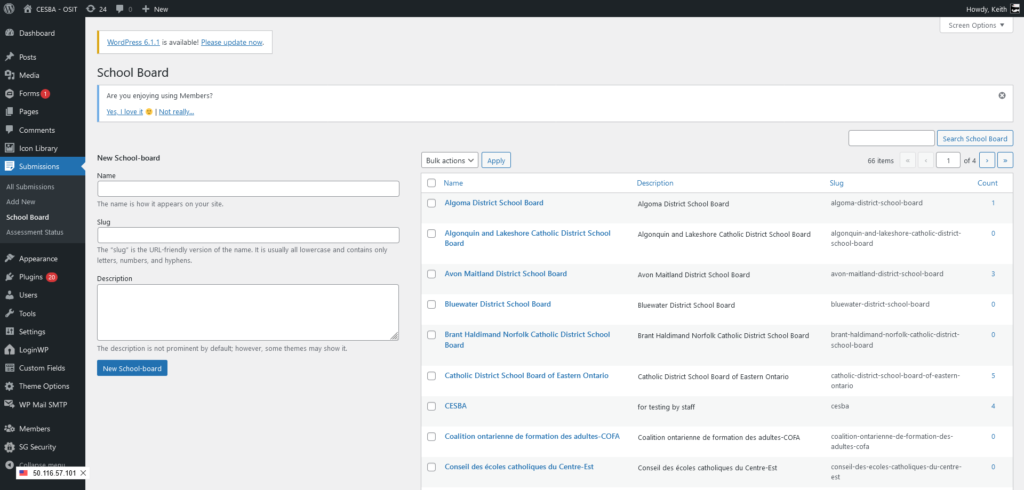 Fill the Name, slug, and description. The Name and description fields should be the name of the school board, using title caps. The slug field should contain the same, but uncapitalised, and using hyphens instead of spaces. DO NOT use commas anywhere, they will make trouble in the forms.
To be able to assign and manage in the WP User Manager, You must also add the School Board name to the "Choices" list in "Custom Fields -> Field Groups -> School Board -> School Board". This name must exactly match the name in the above step. This custom field step will fail unless the ACF Pro license is current.